DNRS
Dynamic Neural Retraining System
If you are interested in learning about this program, please visit the DNRS website for the DNRS DVD Series and DNRS Online.
For program related questions, e-mail info@retrainingthebrain.com
To send me a note, e-mail overcomingfoodsensitivities@gmail.com
Annie Hopper, creator of the DNRS program, is an internationally recognized expert on toxic brain injuries, limbic system dysfunction and rehabilitation. Her speaking engagements include the Canadian Brain Injury Association, the American Academy of Environmental Medicine, and the Canadian Counseling and Psychotherapy Association.
Hopper shares her method of healing through in person programs, along with a fourteen hour instructional DVD that has been translated into seven languages.
DNRS is a drug-free, neuroplasticity-based approach to remap neural pathways in the limbic system that has helped people recover from:
Adrenal Fatigue Syndrome
Anxiety
Asthma
Attention Deficit Disorders
Autonomic Nervous System Dysfunction
Candida
Circulatory Disorders
Chronic Fatigue Syndrome
Chronic Pain
Compulsive Overeating
Constipation
Depression
Dysautonomia
Environmental Allergies
Excessive Sweating
Food Addiction
Food Sensitivities
Fibromyalgia
Electric Hypersensitivity Syndrome
Gastrointestinal Disorders
Gulf War Syndrome
Headaches
Heart Arrhythmia
Heavy Metal Toxicity
High Blood Pressure
Hyperactivity
Heart Disease
Immune System Dysfunction
Insomnia
Irritable Bowel Syndrome
Latent Infections
Leaky-Gut Syndrome
Low Blood Pressure
Lyme Disease
Mast Cell Activation
Migraines
Mitochondrial Dysfunction
Mood Disorders
Mold Toxicity
Movement Disorders
Multiple Sclerosis
Multiple Chemical Sensitivity
Obesity
Overactive Bladder
Pain
Panic Attacks
Pollen/Food Allergy Syndrome
Post Traumatic Stress Disorder
Postural Orthostatic Tachycardia Syndrome
Rheumatoid Arthritis
Sensory Perception Maladaptation (sensitivity to smell, light, sound, touch)
Sleep Disorders
Ulcers
Tachycardia
Tinnitus
Thyroid Disorders
General worsening of mental or medical health condition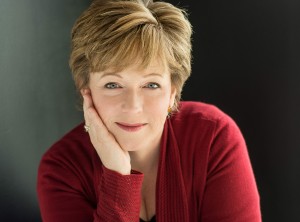 To learn more before beginning the instructional DVDs, online, or in person program, read Annie Hopper's book Wired for Healing
Hopper sheds light on how trauma causes the brain to disorganize neural circuits. She also shares the triumphant stories of people who have been liberated from chronic and mysterious illness through remapping the brain.